A white cottage, apparently new, alongside "Jail Brook," seen from Vermont Highway 113 E, in the early Spring of 2023.
---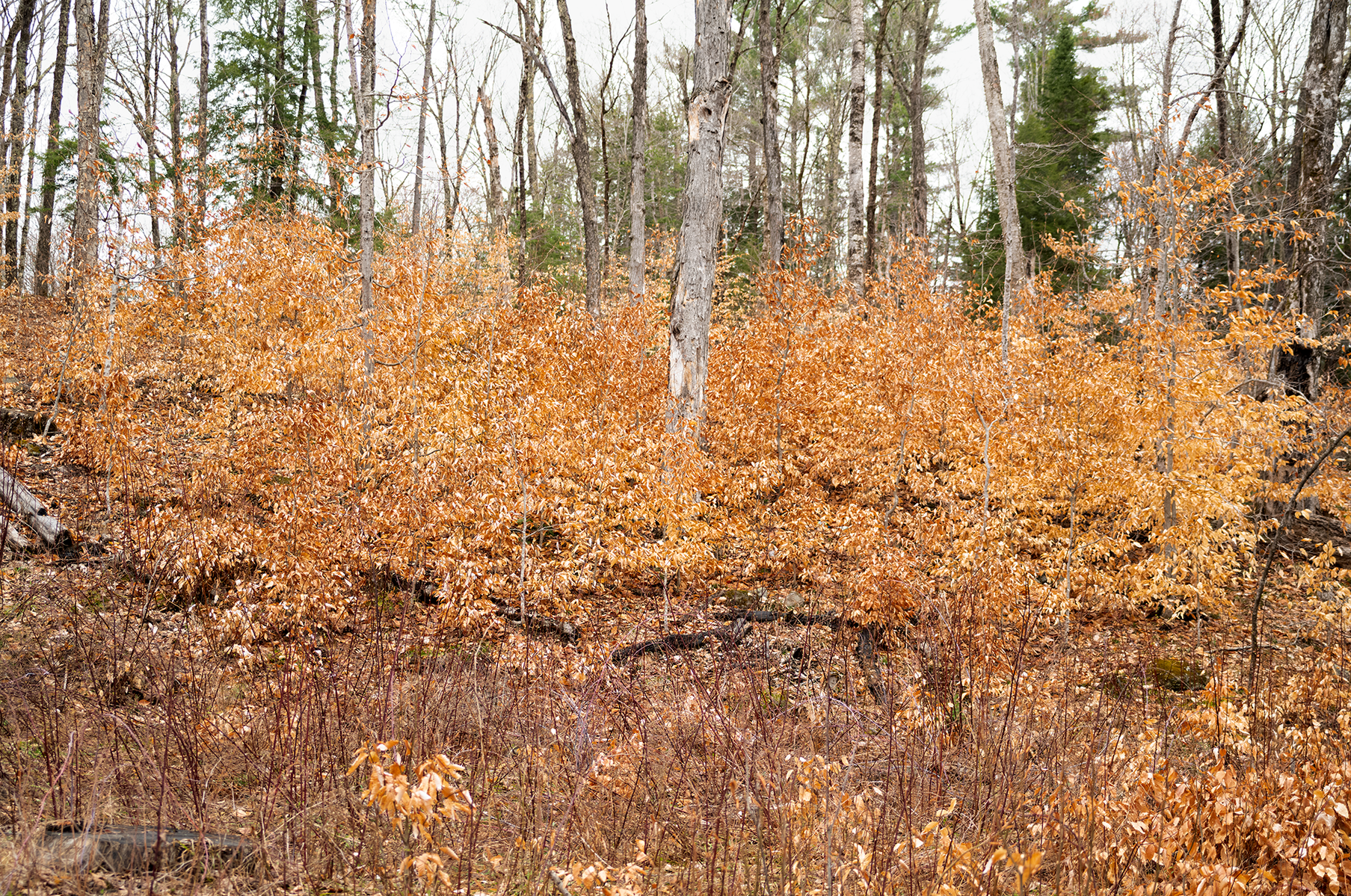 The transition from Winter to Spring in Vermont's like a pause: Winter is now over, but on hold, while Spring takes a moment to gather itself. The yellowed leaves on bushes and trees without new growth have a sense of imminence, but it's premature to respond to any signs of seasonal change.
---
I'm delighted to announce that Edgewater Gallery in Middlebury, Vermont, is now representing me. My work is included in a group exhibition from April 25th to May 23rd, 2023, at their 1 Mill Street location. I've included some media about the show below.
My photos on the wall and some work by other newly represented artists Larry Horowitz and Marcia Crumley.