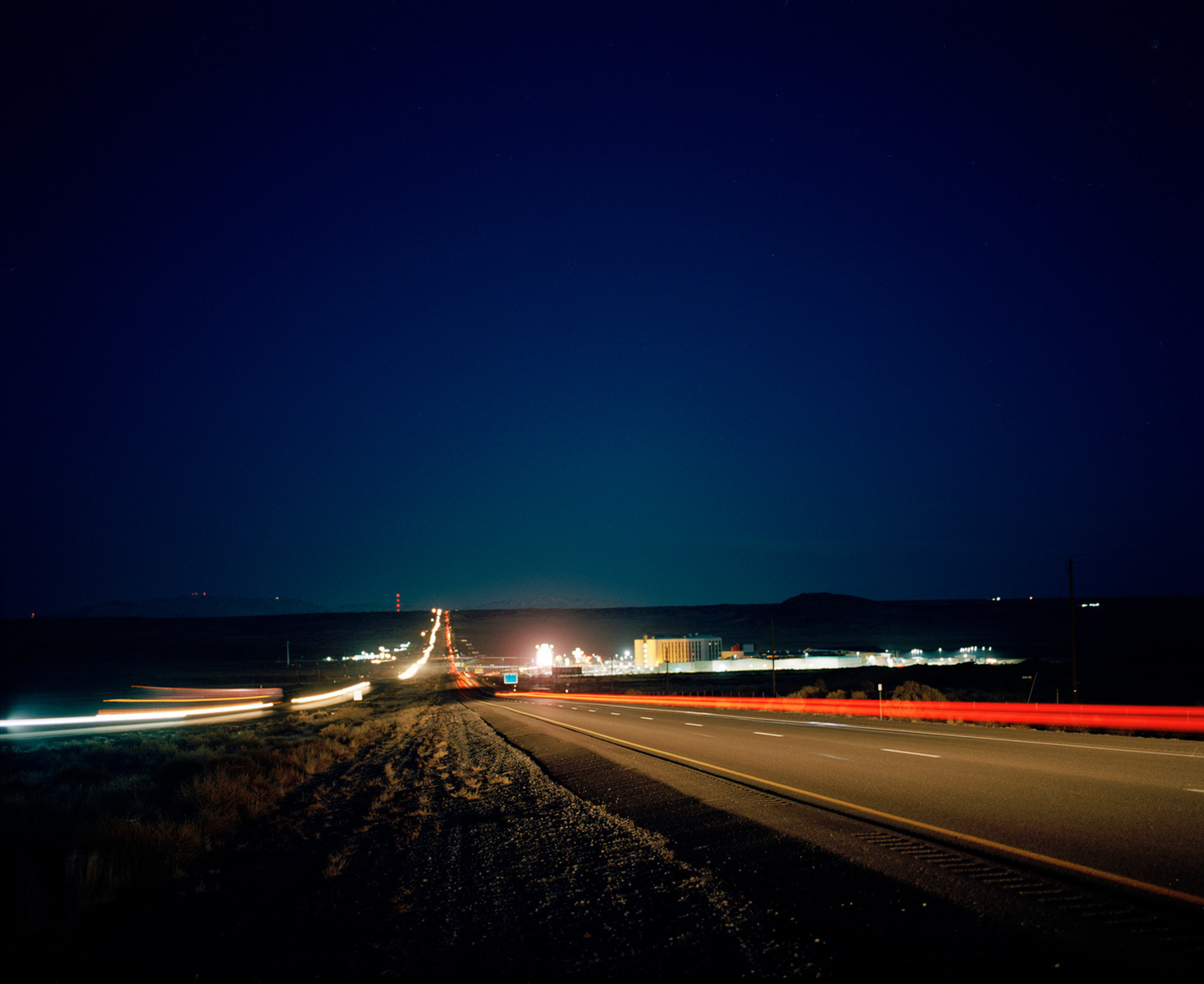 Approaching Santa Fe on Highway 25 at dusk with one of the casinos on the Reservations visible to the right.
---
Dusk at a campsite in the middle of Wisconsin, 2005.
---
Hot summer afternoon, that murky green which comes over the city prior to a lightning storm. And then… Boom!